ABOUT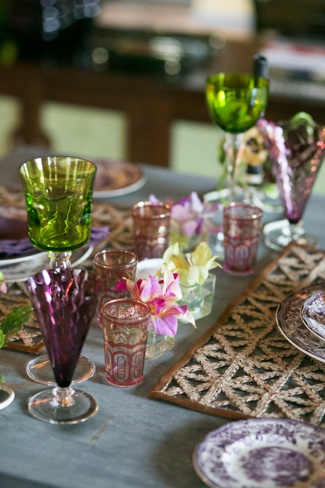 Phoebe Kemble, Director, Kemble Kitchens.

A lifelong foodie and graduate of Le Cordon Bleu, Phoebe is based in London but can also be found in New York, the Hamptons, Palm Beach and Paris creating memorable flavors and approachable menus for her clients. She holds a B.A. from Brown University.

Kemble Kitchens is the culinary and lifestyle division of Kemble Interiors, an award winning residential and commercial design firm. Kemble Interiors was founded in Palm Beach in 1982 by Mimi Maddock McMakin and its New York office is headed by Celerie Kemble. The firm's success is a reflection of both Mimi and Celerie's quirky design ethos, which balances the aesthetic integrity of the project with the needs and personality of the client. To create a successful interior, the process must be well-managed, the client's needs and dreams carefully considered, and the budget respected.

Mimi, Celerie and Phoebe comprise a creative family trio who excel at devising environments and experiences that delight their clients.